THE LEADING HAIR REPLACEMENT, HAIR LOSS AND HAIR
RESTORATION SPECIALISTS IN WASHINGTON DC, SERVING ALEXANDRIA, VIRGINIA AND BALTIMORE , MD.
Laser hair rejuvenation restoration therapy in Washington DC, Alexandria, Virginia. Help stop and reverse hair loss. Stimulate new hair growth.FOR OVER 25 YEARS, Trichological Associates in Alexandria, Virginia has taken great pride in providing our clients with the latest breakthroughs in male and female hair loss solutions, including non-surgical hair replacement and hair restoration.
At our Trichological Associates Center in Alexandria, Virginia, we provide the latest in low level laser hair restoration solutions for those suffering from the devastating effects of hair loss, thinning hair, and baldness throughout the Washington DC, northern Virginia and Baltimore, Maryland area.
The Laser Hair Rejuvenation non-surgical treatments utilizes FDA approved technology delivered by therapeutic low level lasers, originally developed in Europe. The treatment delivers light energy directly from rotating laser positions designed to cosmetically treat the appearance of thin, fine, damaged hair. Physicians are praising this technology as an effective treatment.
National Trichology and Trichological Associates were established on the promise to make a difference in the specialized treatment of hair loss and scalp disorders.
HAIR LOSS RESTORATION SOLUTIONS:
Exclusive access to the most advanced growth activators and nutritional supplements from one of the world's leaders in hair loss research.
Acclaimed multiple therapy approach to hair loss management
Bio-stimulating laser light therapy to optimize the scalp environment and encourage hair growth.
Some hair loss problems may be temporary and self-correcting, while others are corrected with nutritional/hormonal interventions. Conditions such as genetic thinning can be stabilized but not cured while other conditions can cause permanent hair loss due to follicle destruction. Simply put, the skill, training and experience of your company is paramount in identifying the nature of your problem. Salespersons offering simply one product or one program for every condition do not have this knowledge.
Conveniently located in Alexandria, Virginia, we are the areas hair loss experts. Call us today at 703.914.4247 to arrange a personal one on one consultation.
You may also book an appointment online by clicking here.
Trichological Associates
85 S Bragg Street, Suite 302
Alexandria, VA 22312
Tel. 703.914.4247
Email: info@thehairlossclinic.com
Live life the way you want, without embarrassment, and without being self-conscious about your hair.
OUR OFFICE HOURS
Monday 9:30am – 7:00pm
Tuesday 9:30am – 8:00pm
Wednesday 9:30am – 8:00pm
Thursday 9:30am – 4:30pm
Friday Closed
Saturday 9:30am – 3:00pm
Sunday 12:00 noon – 5:00pm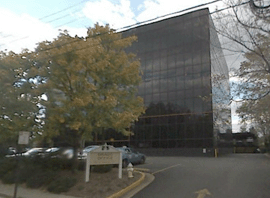 Directions: From 395
Take little river turnpike exit west toward Linconia
Make a left at first light on Oasis Street between KFC and Exxon.
Bear left toward Comfort Inn.
Make a right on Bragg Street. First Medical Bldg on right.
BOOK YOUR FREE, PRIVATE AND CONFIDENTIAL HAIR LOSS EVALUATION AND CONSULTATION
It's simple to determine the hair loss solution that's right for you. To book your personal, private consultation with a Trichological Associates Center hair restoration professional, just click here.
We will help you identify the best approach to your particular type of hair loss and answer all your questions in confidential, straight-forward, easy to understand terms. This private appointment is completely complimentary and without any obligation.
Schedule your Free, Confidential Appointment today and receive a FREE Scalp and Scope Analysis where we photograph and blow up the scalp and hair 200X to evaluate what is happening at the epidermal level. This enables us to see how much new hair (if any vallus hair) is present. It also accentuates surface dirt, clogged pores and the change in hair texture once the follicle reacts to its environment change.